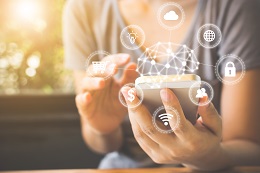 "To shift to a Mediterranean lifestyle pattern, people need detailed and personalised information, typically from a dietician or exercise physiologist, which is time-consuming and expensive".
Meet "Paola", new and exciting Virtual Research Assistant outThought have created with the University of South Australia, allowing research studies to scale.
outThought are excited to be working with UniSA and IBM to bring a 'different' application of this technology to the typical cost saving/revenue generating opportunities of Virtual Assistants.
http://unisa.edu.au/Media-Centre/Releases/2019/can-a-virtual-assistant-keep-you-healthy/